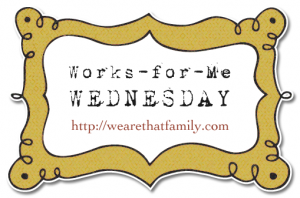 My school district has really been pushing for more communication between teachers and home. Personally, this has been hard for me to adjust to. I grew up not so very long ago, but if I didn't tell my parents what was happening at school, I was in trouble. They made me keep a planner, and my teachers taught me how, and then I had to sit down and go over it each evening. The thought that now I have to parent these students even at home is foreign and odd to me, but it's the 'new future'. Joy.
Regardless of my personal feelings,
Remind 101
is a pretty cool tool for teachers. It's a safe and secure text messaging service that allows me to send group texts from the Remind 101 website. Remind 101 assigns me a phone number that can not receive texts in return. It's awesome!
All I had to do was make an account on their website. I teach 2 different courses, so I made a Remind 101 class for each of the courses. Then, I can print a handout from their website that they create that tells parents and kids exactly how to sign up for the texts.
The website lets me see who has registered so I can know who is and isn't getting texts. When a kid pulls the whole 'well, I forgot it was due', I can remind them that if they (or their parents) would sign up for the texts this wouldn't be a problem.
I can pre-program texts to remind kids and parents of upcoming tests, projects, and homework assignments. I also keep the instructions connected to my teacher Google page so that new students can sign up at any time. Or, since 6th grade seems to be the year kids get phones, they can sign up as they get them.
The majority of the teachers on campus are using this now, and I'm only hearing great things. I still wish kids were held a bit more accountable on their own, but if gets the work in on time, I'll compromise.
Remind 101 works for me!
**And don't forget about my
giveaway
happening for Steven Curtis Chapman's new album "The Glorious Unfolding"!