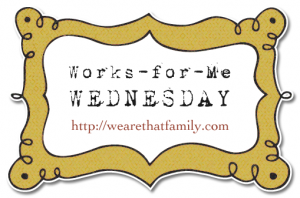 I probably spent more time than I should have deciding what to write this week. There are so many things that work for us. I could write volumes of tricks we have for laundry, cooking, chores, teaching, working with youth, living in Texas with a heart buried in Zambia...the list goes on. But what I'm being taught in the past weeks and I'm sure in the weeks to come is what is working for me right this moment. It's what's important and taking my breath away daily.
What's working for me right now is praying Scripture. Have you tried this before? Do you use Scripture to mold your prayers regularly? I've done it before, but not daily, not like I have been the last couple of weeks. It's amazing y'all. I don't know why I've waited so long to start. God's Word is living and useful in all situations. (
All Scripture is God-breathed and is useful for teaching, rebuking, correcting and training in righteousness,
so that the servant of God may be thoroughly equipped for every good work. ~2 Timothy 3:16-17). Our adult Sunday school class has been reading Bill Hybel's Too Busy Not to Pray. I've been reading Beth Moore's Praying God's Word. Between both books, I'm learning how to turn God's own words into the cry of my heart to praise Him, to confess sin, to draw close to Him, and seek freedom from the things that want to hold me down. I'm growing. I'm seeing God's face. I'm falling in love with my Savior all over again in fresh new ways.
Honestly, if someone had suggested trying to pray using Scripture from time to time before reading these two books, I would have found it difficult and unfulfilling. After reading and learning how to make my time effective, I think I'll use Scripture to form prayers much more often. I like that the books gave me structure and lists of Scriptures to use for various situations. That made me feel comfortable enough to venture out and begin finding my own verses to pray for different topics. It's good to be brave!