Oh, the Lord has showered us with so many little graces this week that are keeping this girl madly in awe of her Daddy God! Our preschoolers at church call these events "God-sightings" and I think that's a perfect term. He has reminded me in this week that His hand is a part of even the tiniest of details. Praise You, Abba Father.
To begin, Thursday night we decided it was time to stop researching and testing and purchase a new mattress. Ours is a hand-me-down, and while it has served us well, it needs to retire as an every night mattress. We've wanted a king for quite some time, so the move gave us a perfect excuse. Isaac really likes foam mattress but wasn't set on a particular brand. After reading many reviews and testing out many in various stores, we decided we really like Mattress Firm's YuMe line. The only problem was that they run over $3,000 for a king. Um, not in our budget. Thursday though, Michelle texted to tell me they found a fabulous deal on a bed at the Mattress Firm Clearance Center. We have a Mattress Firm Clearance Center? Who knew? Isaac and I took a gander down the road, and low and behold, they could give us the YuMe mattress we wanted for 60% of the list price. The catch was that it was a mattress that had been returned to the store with in the 100 trial period. We found out the first owners had owned the mattress less than a week before returning it to the store. Um, you have 100 days to try something and quit in less than 7? Dumb for you, lucky for us! The mattresses in this situation are returned to the manufacturing plant in San Antonio, sanitized, re-inspected to meet Texas standards, and then sent to the clearance centers. Bottom line-we ended up with a mattress delivered to us May 21 that was manufactured February 22nd and sanitized April 4th for less than our budgeted price for a new mattress. Yeah, God's hand is all over that one. And Tanners, we owe you guys one!
Friday our closing was a huge success! I'm loving that we were only there for 39 minutes. Friends had told us to plan on 2-4 hours. I highly doubted that estimate and was proven right. God's hand was in that too because closing costs ended up being less than we had anticipated as well.
I'm loving that yesterday Isaac pulled me out of the packing/unpacking mode to finally go purchase new bedding for the new house. I hit a wall yesterday of pure physical exhaustion. With the end of the school year, a huge concert this past Sunday night, extra bell rehearsals, moving, and social time, I was done in big. We had seen bedding Friday at Macy's that I really liked on sale, but we both decided to keep looking. Of course the sale ended Sunday and we didn't go back shopping until Tuesday. Isaac decided to scan the tag to see if by chance the computer still rang up the sale price. It didn't, but the Sales Clerk A said she'd go see if there was a sale price online. I began wandering aimlessly around the homes good section, literally in LaLa Land, trying to resist the overwhelming urge to curl up in one of the display beds. They looked sooooooo inviting and cozy with all of the plush pillows and soft blankets. No one would have noticed a full grown woman taking a snooze, would they? I'm little! The next thing I know, Isaac is saying my name, telling me to go grab the decorative pillow set that goes with the bedding. I looked around. Sales Clerk A is still no where to be seen. We had agreed not to spend $400 on this set; we'd either pick another one or wait for the next sale. Why was Isaac saying this? I brought him the pillows and he has the debit card in hand. What in the world? Sales Clerk B is ringing him up and telling him to donate $3 so she can take $20 off the price and save us $17. Huh? I was desperately trying to pull myself out of my exhaustion fog to figure out what was transpiring in front of me. Isaac hand me the receipt and a huge shopping bag and lead me toward the escalator as I tried to make sense of what I was reading. "Babe", Isaac said, "We bought the whole thing for $131." Sure enough, whatever special code Sales Clerk B typed into the same machine that rang up the price as $400 for Sales Clerk A gave us the whole set for a whopping grand total of $131. I have the receipt to prove it. Don't even try to tell me God was all over that hot mess!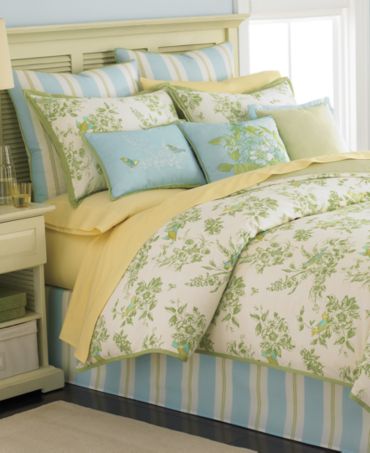 So yes, I love that God is blessing us with these little treats. We work so hard to stay in a tight budget and make wise purchases, and these little things give me huge reassurances that God is pleased with how we use what He alone gives us.
On a completely food related note, I loved the first annual World Feast I held for my GT kids yesterday. Why I haven't done this before is beyond me, but 1st, 3rd, and 6th period found me eating like Henry VIII. I had home made food from Africa, Europe, Asia, and North America today that was enough to satisfy even the most posh foodie. It's no secret that I have a near uncontrollable sweet tooth, but I believe my favorite dish was the roasted duck I noshed on a 9:15 yesterday morning. Oh my word. Delightful. The best part was that the kids loved finding recipes, cooking, and sharing their favorite things with their classmates. Happy kids=happy teacher. Success!
What are you loving this week?
Linking up with
Jaime
.