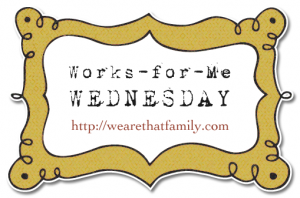 LiveBinders is a bookmarking tool to use on the internet. It allows me to create digital binders that I can keep private or share publicly. These binders can be edited and organized by subtopics as well.

Teachers are always looking for ways to share resources with students. The problem I run in to is that just as soon as they introduce a tool to us, the district finds something newer and better to begin using. I found
LiveBinders
a couple years ago, and I love it! As a teacher of 6th graders, I get really nervous about telling them to just browse the web for sources. With LiveBinders, I can browse as many websites as I want, find things that are reputable, scholarly, and reliable, and share them with the kids. Then the kids begin to see the difference between what a great source looks like and some of the odd ball things they see on the web. This probably wouldn't work so well with older students, but with kiddos just learning to research, I think this is perfect.
Also, I use LiveBinders to organize online recipes I find. Yes, Pinterest can be great, but if you are like me and get easily distracted by something else on Pinterest, LiveBinders is an wonderful alternative. Try it out!