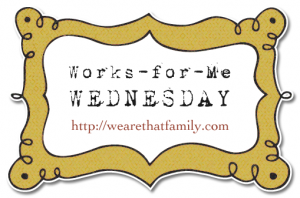 This salad has become my 'go-to' recipe for parties and pot lucks. It's easy, delicious, and gets eaten before I ever remember to take a picture of it. Enjoy!
Salad Ingredients:
Box of Spring Lettuce Mix
Container of Grape Tomatoes (whole)
Heart of Palm (optional-found in a jar)
Pint of Blackberries
1/4 bag of Craisins
3 Jazz or Gala Apples, chunked w/ skin
Box of Crumbled Fat Free Feta (optional)
Candied Pecans or Sliced Almonds (see below)
Mix all ingredients. Serve with dressing.
Dressing Ingredients:
1/4 C. Good Balsamic Vinegar
1/2 C. Olive Oil
2 T Red Wine Vinegar
1/2 t. Kosher Salt
1/2 t. Cracked Black Pepper
Pinch of Onion Salt
2 Cloves of Garlic Minced
Mix together and store leftovers in an air tight container. No refrigeration needed.
Candied Pecans:
Microwave Dish (Pyrex 4 C works well)
2 C Pecans
1 C Granulated Sugar
1/4 C Water
Microwave on high 2 minutes at a time and stir in between until liquid starts to get caramelized and thicker, and then go into 15 second increments. When glossy and coats pecans, quickly pour onto non-stick foil or wax paper. When cool, break apart and store in Ziplock baggie in refrigerator. Will last for months.