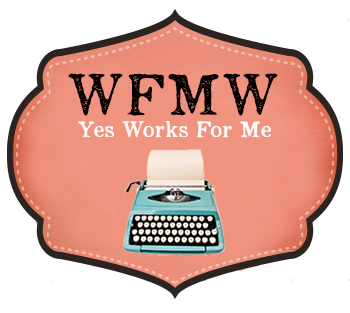 Linking up with
Kristen
today.
I don't like spending money. I do love shopping, but I find I prefer to not spend the money the last several years. However, clothing has become on of the things I won't scrimp on, not so much because of brands but because I don't want what cover my rear end to have a part in the on-going slave trade.
So far, I haven't really bought any clothes for the Man Cub aside from a couple of rompers. We have an entire dresser and two plastic drawer sets full of hand me downs, which is awesome. As I tend to do, I became curious about the brands we'd been given, and as I assumed, most are made in sweat shops in various parts of the world.
However, when Mom, Nanny, and I went on our
big shopping spree
at
Tot-N-Teen
in April, I realized that the higher prices weren't just due to boutique quality but because so many of these brands are fair trade. Now, nearly anything sourced and manufactured in the US is considered fair trade because of our strict labor laws. Granted, there are loop holes to nearly any law, but the chances are so much better. Here are a few of my favorites from that now grace the Man Cub's closet:
Glorimont
: This Christian company from Pennsylvania has adorable clothing made here in the USA since 1979. I can't wait to get my hands on this piece for Christmas:
Kissy Kissy
: This company began in 1995 and has quickly turned into an international boutique staple due to their super soft Peruvian Pima Cotton clothing. My mom and grandma bought a ton of Kissy Kissy at Tot-n-Teen, and the two things I bought are Kissy Kissy. It. Is. Fabulous. I needed this as a kid because I couldn't stand anything itchy or with stiff seams. Kissy Kissy is adorable and solves all of those problems. And they work closely with the BASC to keep all of their employees and the environment well cared for. Pricey, but in my opinion, totally worth it.
There are a few others that claim to be made in the US, but I can't find if they are truly American sourced too. I'm going to keep digging, and I suggest you do too.
Bailey Boys
,
CachCach for Baby
, and
Magnolia Baby
are all some to keep an eye on.
Fair trade clothing for my kid works for me, even when it means I have to yes to a higher price to do what I know is ethically best. What fair trade brands for little ones have you found? I'd love to hear about them!